Posts for: April, 2021
By Premier Dental Care
April 18, 2021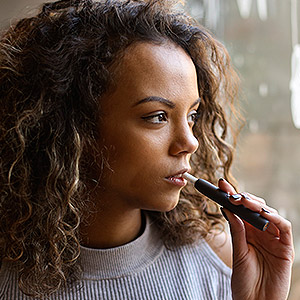 It wasn't too many years ago that e-cigarettes were promoted as a healthier alternative to traditional cigarettes. "Vaping" was in and "smoking" was out.
But vaping's recent link with certain lung disorders, especially among younger users, has slowed the promotion train down considerably. And if respiratory health isn't enough, there's another reason to be wary of the practice—it's possible effect on oral health.
An e-cigarette is a handheld device with a reservoir that holds a mixture of water, flavoring, nicotine and other chemicals. The device heats up the liquid to transform it into a vapor that's then inhaled by the user. Technically, the vapor is an aerosol, a gaseous substance containing solid particles from chemical compounds.
Within this aerosol are a number of ingredients that can have a harmful effect on your teeth and gums. Foremost among them is nicotine, a chemical that's also a major ingredient in regular tobacco. Nicotine causes constriction of blood vessels, including those supplying the teeth and gums.
As these vessels constrict, they deliver to the teeth and gums fewer nutrients and antibodies to control infection. As a result, users of nicotine products, whether tobacco or e-cigarettes, will have a compounded risk for dental disease over a non-user.
E-cigarettes may in fact be worse than regular cigarettes in regards to nicotine. Cigarette nicotine is primarily inhaled into the lungs, while e-cigarette nicotine is absorbed by the mouth's mucous membranes, a much more efficient transfer. It's estimated that the amount of nicotine in one e-cigarette cartridge equals the nicotine from 20 cigarettes.
Nicotine isn't the only ingredient in e-cigarettes that could harm your mouth. Chemicals within the flavorings can irritate and dry out the mucous membranes of the mouth, as well as damage tooth enamel. There are a variety of other chemicals present like formaldehyde that could raise your risk for oral cancer.
Rather than a healthy alternative to smoking, e-cigarette users may simply be trading one form of health risk for another—and, in the case of your oral health, just as bad or worse. The best alternative for healthier teeth and gums is to leave both habits—smoking and vaping—far behind.
If you would like more information on vaping and oral health, please contact us or schedule an appointment for a consultation. You can also learn more about this topic by reading the Dear Doctor magazine article "Vaping and Oral Health."
By Premier Dental Care
April 08, 2021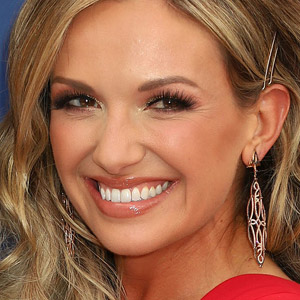 Performing for an awards show is a quite a feather in an entertainer's cap. So, up-and-coming country music star Carly Pearce was obviously excited when she gained a slot on last November's Country Music Awards. But an accident a couple of weeks before the event almost derailed her opportunity when she fell and knocked out two of her front teeth.
Fortunately, Pearce took quick action and, thanks to a skilled dental and medical team, was able to put her mouth back together before the show. Those watching her perform her hit single, "I Hope You're Happy Now," as she smiled broadly would never have known otherwise about her traumatic emergency if she hadn't spilled the beans.
Orofacial injuries can happen to anyone, not just entertainers. You or someone you love could face such an injury from a motor vehicle accident, hard sports contact or, like Pearce, a simple slip and fall. But if you also act quickly like Pearce, you may be able to minimize the injury's long-term impact on dental health and appearance.
Here are some guidelines if you suffer a dental injury:
Collect any tooth fragments. Dental injuries can result in parts of teeth—or even a whole tooth—coming out of the mouth. It may be possible, though, to use those fragments to repair the tooth. Try to retrieve and save what you can, and after rinsing off any debris with cold water, place the fragments in a container with milk.
Re-insert a knocked-out tooth. You can often save a knocked-out tooth by putting it back in its socket as soon as possible. After cleaning off any debris, hold the tooth by its crown (never the root) and place it back in the empty socket. Don't fret over getting it in perfectly—your dentist will assist its placement later. Place a piece of clean cloth or cotton over the tooth and have the injured person bite down gently but firmly to hold it in place.
See the dentist ASAP. You should immediately see a dentist if any tooth structure has been damaged, or if a tooth is loose or has been moved out of place. If you're not sure, call your dentist to see if you should come on in or if you can wait. If a dentist is not available, go immediately to an emergency room or clinic. With many dental injuries, the longer you wait, the more likely the teeth involved won't survive long-term.
A dental injury could happen in a flash, with consequences that last a lifetime. But if, like Carly Pearce, you take prompt action and obtain necessary dental care, you could save an injured tooth—and the smile that goes with it.
If you would like more information about dental injuries, please contact us or schedule a consultation. To learn more, read the Dear Doctor magazine article "The Field-Side Guide to Dental Injuries."